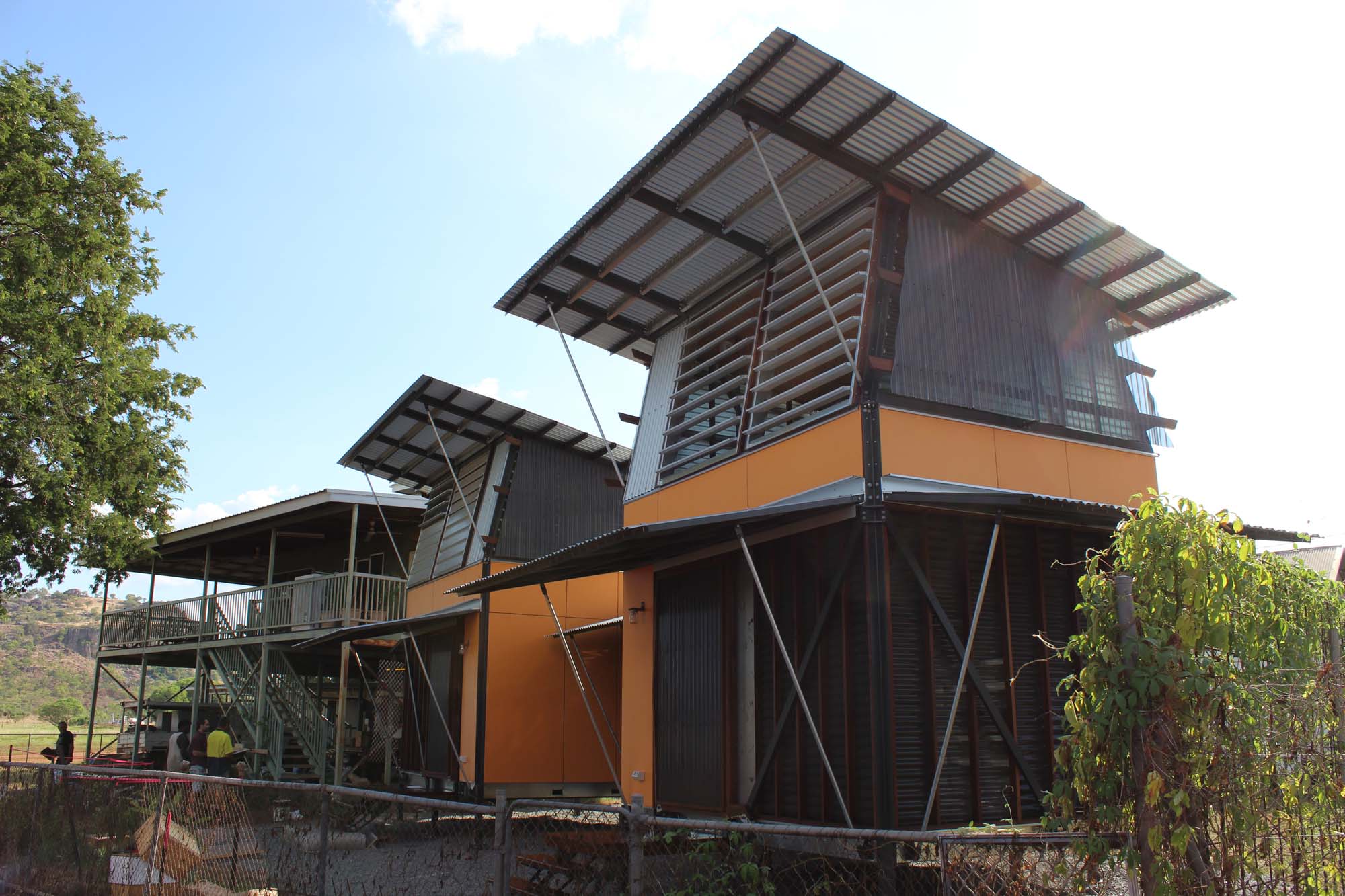 INJALAK, GUNBALANYA, NT
Injalak Arts Centre is located in the small community of Gunbalanya in West Arnhem Land. It is a fully-Indigenous owned and operated arts centre that plays multiple roles within the community, from generating livelihoods for local people, and enabling Government programs, to being a social hub.
The Centre has recently added two trop_pod accommodation units, dubbed 'Love Shacks', with ensuite bathrooms, have been constructed with real, robust and bespoke detailing and material, They were shipped to site as flat packed portables, and erectedwith help from the local community.
Perched up the in the tree tops (when he landscape arrives), the bedrooms open up to the sounds and views of the surrounding wetlands though full height operable walls and shutters. Downstairs open living sits within a screened veranda of tough perforated mini-orb. Awnings (which shutter down for the Wet) and the eventual functional landscape setting will complete demands for shelter, shade and privacy.